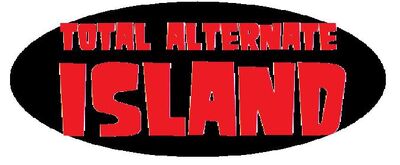 Welcome to the Total Alternate Island Wiki
Edit
This wiki is an information database about the alterverse to Total Drama Island written by Fanfiction.net writer, Jason Kreuger Meyers. Here you will find information about the fanfic Total Alternate Island and its currently ongoing sequel, Total Alternate Action Tour .
Open editing and additions is encouraged! Come on, help us! *smiley face* And more importantly, have fun and be safe! Feel free to join the wiki, new faces are always welcomed.
Read the rules and guidelines page before editing. Thank you.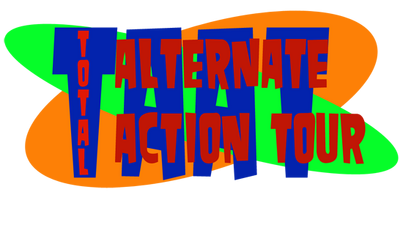 The most important rule is this: This is a retelling of TDI if six additional campers were introduced in the beginning.
This fic has it's own TV Tropes page as well.
Please! We need some scenes from Total Alternate Island ! If any editors out there can draw in the TD style really well, please create some of these much-needed pictures!
About Total Alternate Island
Edit
Total Alternate Island was written By Jason Kreuger Meyers as a sort of tribute to Kobold Necromancer's Total Drama Comeback and Battlegrounds fanfics. The timeline for this story begins after the original 22 campers have arrived on Camp Wawanakwa . It diverges from canon when Chris Mclean then mentions that 6 more campers are about to arrive to compete for the $100,000 cash prize: Jake, Andrew, Laura, Jessie, Marcus, and Sara. New challenges and those from canon are altered with the intereactions with the new contestants and other relationships born as a result. To add to the mix, Chris has also hired 4 older siblings of 4 of the campers as interns to help him set up the challenges.
And now, the story continues in its sequel, Total Alternate Action Tour . The timeline takes place one year after the conclusion of Total Alternate Island. Due to a certain clause in their contracts, they are pulled back into yet another season of Total Drama by Chris. Camp Wawanakwa is converted to an airfield where the campers now tourists will fly around the world to do challenges to compete for the prize of $10,000,000. Also joining the cast are twelve new players: Dena, Raphael, Talia, Lenny, Leanne, Clark, Emily, Felix, Kiki, Oswald, Kelsey, and Jared. What could possibly happen now?
Latest activity
Edit
Talk:Clark
new comment by BrandonKR

| | |
| --- | --- |
| Comment: | This is most likely Clark Kent from Superman and that he's making an appearance as a contestant. |